GOD'S FOOLISHNESS!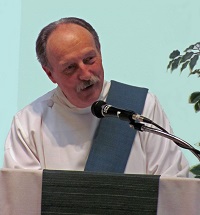 No matter what you have done, no matter what you have become,
it doesn't matter!
I love you... please... come home!
A message of incredible hope from the readings and gospel for
the 24th. Sunday of Ordinary Time;
Exodus 32:7-11, 13-14
1 Timothy 1:12-17
Luke 15:1-32
Click here to listen to the homily.


? LIKE TO KNOW MORE ABOUT DEACON JIM'S HEALTHY (WIKTOR) DIET ?
click on the ABOUT DEACON JIM page link above.

! DON'T LET THE
"EMPTY NEST"
SYNDROME CATCH YOU AND YOUR SPOUSE BY SURPRISE !


Evergreen Ministries is here for you.
You can Email Deacon Jim at: contactDJ@DeaconJimsCorner.com
MARRIED COUPLES!
If you are looking for fresh and creative ways
to nurture, cultivate and strengthen your
marriage, then Evergreen Ministries has something wonderful for you.


Follow this LINK to discover WHY Christy and I are so passionate about Evergreen...

Click the LOGO above to discover more and learn how you can bring this dynamic ministry for married couples to your parish, church group or organization...


FOLLOW ME...



Above is an image of an airbrushed painting that Deacon Jim painted for an ACTS retreat several years ago. If you would like to browse this and more of Deacon Jim's art work, just visit the GALLERY page.